Precision Aerospace Products is a holding entity of diverse companies committed to the aerospace and defense industries.
Precision Aerospace Products offers category leading products and technical services along with guidance and expertise to improve military aviation and business readiness; maintain cost efficiencies and enhance business opportunities on a global scale.
With unparalleled business success spanning decades, Precision Aerospace Products delivers results to our global customers, employees and stakeholders.
Our value lies in our driving focus: success through Knowledge, Relationships and Solutions.
Jeff Heikke – CEO

As CEO of Precision Aerospace Products LLC, Jeff Heikke leads the expansion and strategic growth of 4 global business units targeting aerospace and defense markets: PPI, PPITS, C&S and PFC.
Jeff joined PAP's senior business unit, Pacific Propeller International LLC, in 1999 and Vice President and General Manager, becoming President in 2006. With strong growth initiatives in Asia Pacific and the Middle East, Jeff opened offices in Thailand, Indonesia, and Dubai, and formed PPI Technical Services in 2010 to manage in-country foreign programs and work with strategic partners.
Beginning his aerospace career in 1981 at Tramco Inc., a leading commercial aircraft repair station in Everett, WA., Jeff held leadership positions in Materiel, Facilities, Business Development, and MRO component shops throughout Tramco's rapid growth and acquisition by BFGoodrich Aerospace in 1988.
In 1995 Jeff moved to Director of Operations for the component, repair, and overhaul division, overseeing sales growth from $32 million to $45 million in three year. In 1998 Jeff moved to Director of Business development supporting several BFGoodrich European locations to establish new maintenance services.
Throughout his career Jeff has greatly benefited working with dynamic entrepreneurs, seasoned executives, and mentors who provided hands-on opportunities to lead businesses, encouraged taking risks, and maintain strong face-to-face relationships with customers and business associates.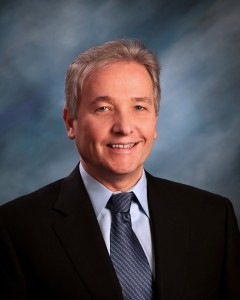 Mission & Vision
Mission Statement
"Our MISSION is to provide our customers superior value, expertise, and seamless, unriveled responsiveness through a diverse core of people committed to evergrowing KNOWLEDGE, strong RELATIONSHIPS, and cutting-edge SOLUTIONS."
Vision Statement
"Provide enduring value through trusted, passionate experts connecting customers, cultures, community, and people."
Knowledge, Relationships & Solutions